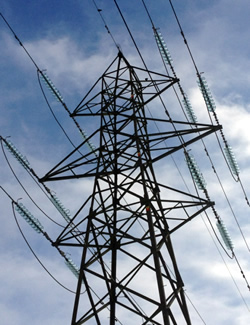 Nationwide G59/2-1 Testing Service
At Paul O'Brien Roofing & Builiding we are pleased to be able to offer our clients a G59/2-1 Testing service. As one of the largest solar companies in the UK and Northern Ireland who are certified to offer this service, our engineer can come to site to test your G59/2-1 Panel. We will complete the set of tests required to prove to the DNO that your system falls within the requirements of the G59/2-1 Regulations.
We can attend site to carry out your test with your DNO officer. We have worked with many of the DNO engineers in the field and because of this we can provide a reliable testing service.
We can also advise you on the design and procurement of simple G59 control panels for PV or small Wind Turbine installations. This may be of interest to those who are moving up from Single Phase G83 requirement to the needs of G59.
The relays we can test are:
After these tests have been carried out successfully you are able to turn your system onThe Main areas we are required to test to prove your system falls within the G59/2-1 Recommendations are;

- Over Voltage (stage 1 & 2)
- Under Voltage (stage 1 & 2)
- Over Frequency (stage 1 & 2)
- Under Frequency (stage 1 & 2)
- Vector Shift - ROCOF (Rate Of Change Of Frequency)
- LOM (Loss Of Mains)
So if you are installing a system or about to install a system that requires a G59/2-1 Protection Relay Panel get in touch and we will be more than happy to help with providing a Test Engineer for you.